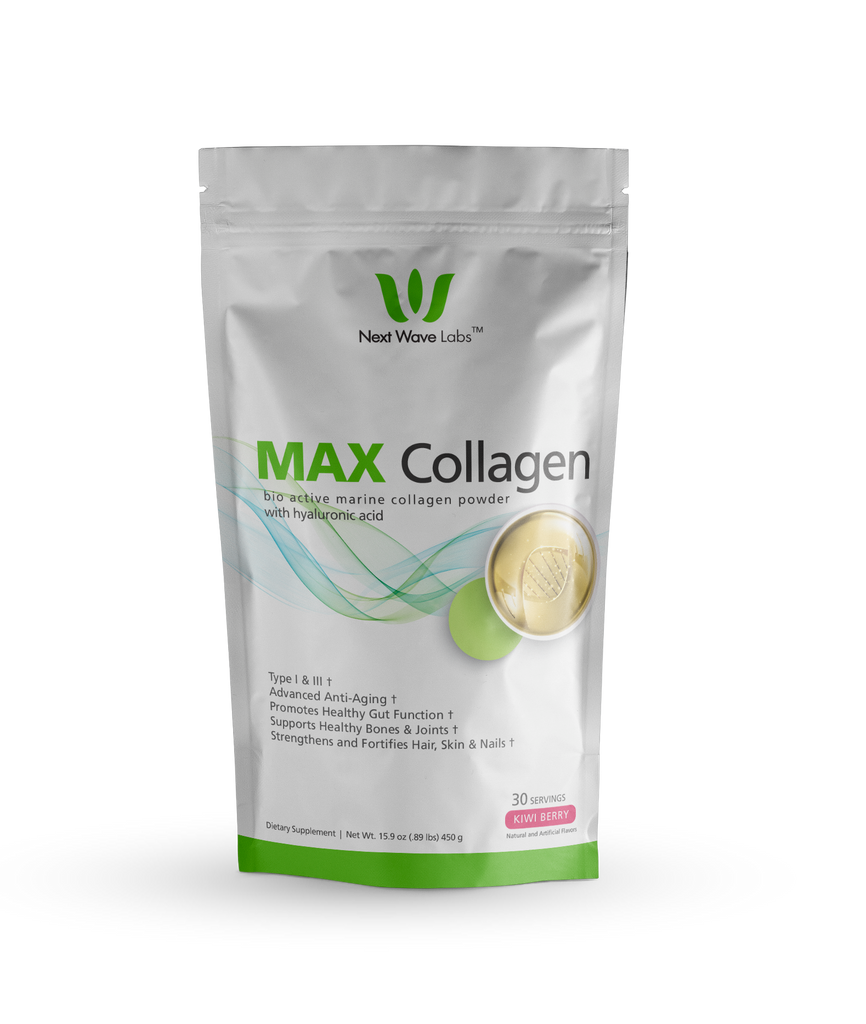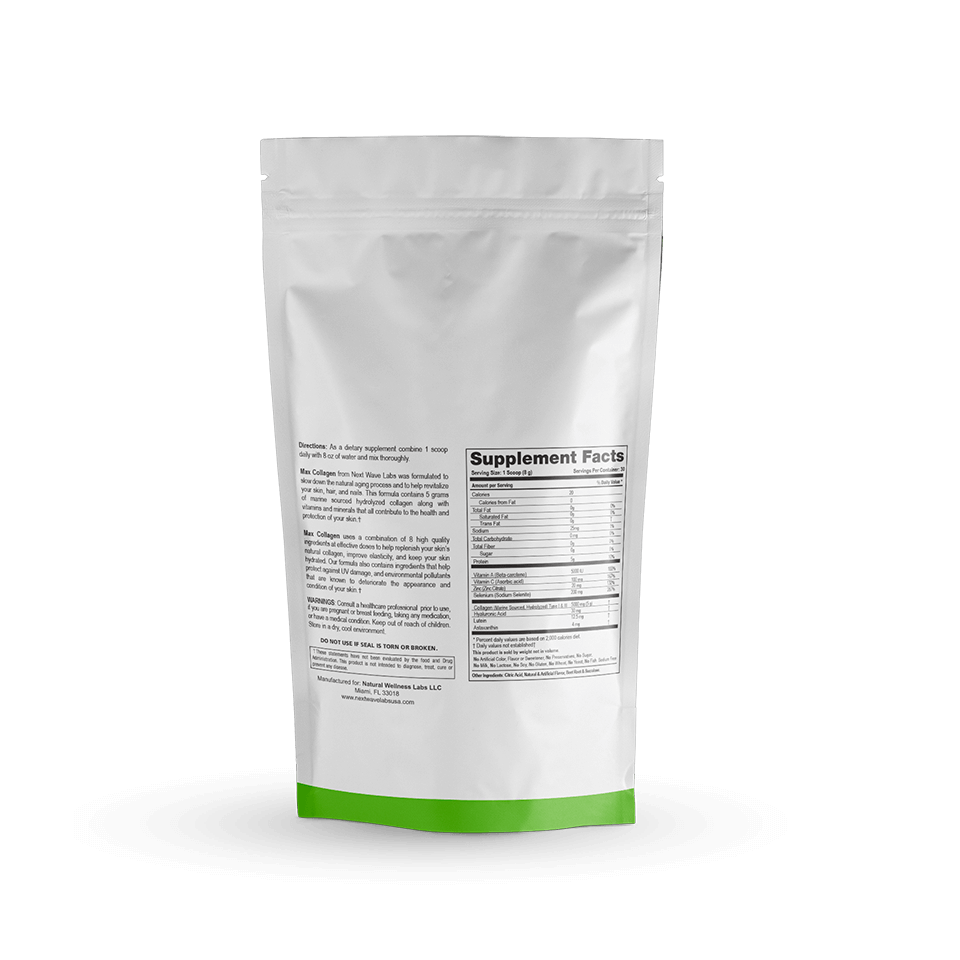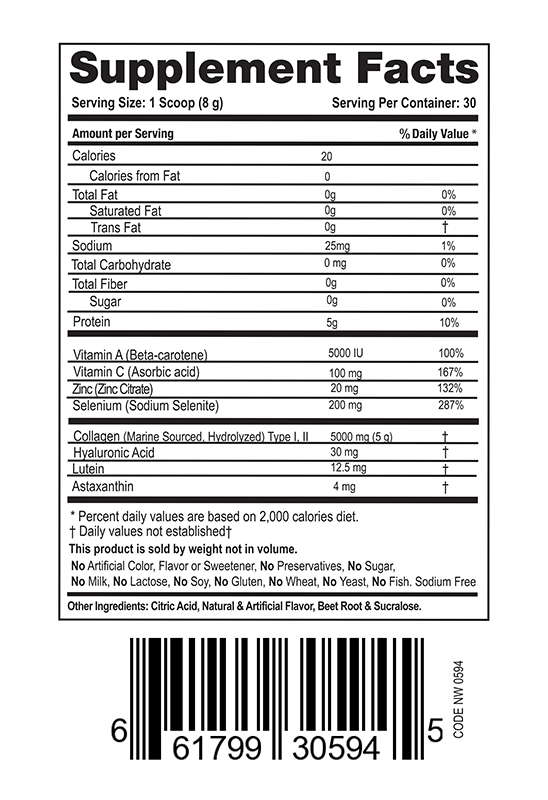 $23.95
$0.00
Next Wave Labs Max Collagen Beauty Formula
Max Collagen was formulated to slow down the natural aging process and to help revitalize your skin, hair, and nails. This formula contains 5 grams of marine sourced hydrolyzed collagen along with vitamins and minerals that all contribute to the health and protection of your skin.
Max Collagen uses a combination of 8 high quality ingredients at effective doses to help replenish your skin's natural collagen, improve elasticity, and keep your skin hydrated. This formula also contains ingredients that help protect against UV damage, and environmental pollutants that are known to deteriorate the appearance and condition of your skin.


Contains marine sourced collaged for greater absorption
Strengthens hair, skin & nails
Supports healthy bones and joints
Hydrates skin by retaining moisture
Protects skin from UV induced photodamage
Improves the elasticity of skin and reduces the appearance of wrinkles
Directions
As a dietary supplement combine 1 scoop daily with 8 oz of water and mix thoroughly.