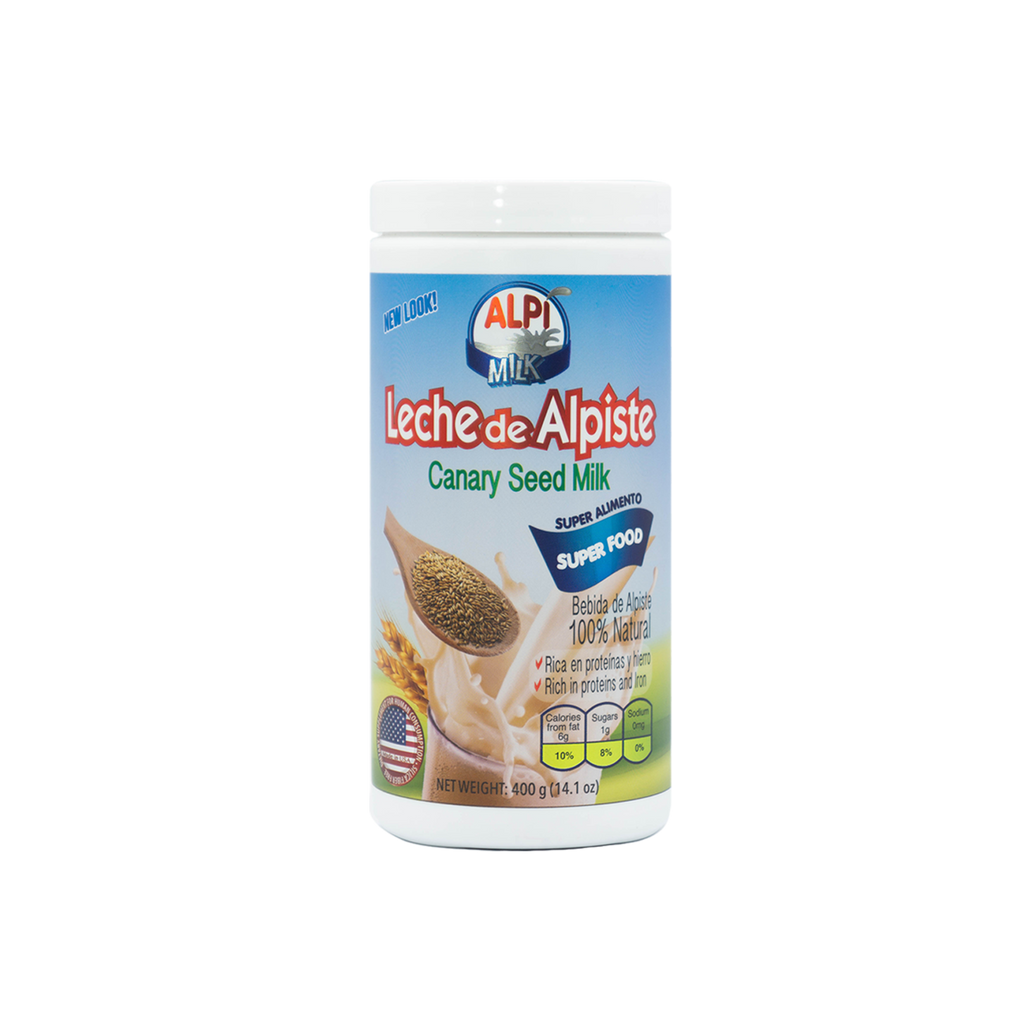 $14.99
$0.00
ALPIMILK Canary Seed Milk 14.1oz
ALPIMILK is canary seed powder ready to prepare. ALPIMILK renders more protein than the cow milk. It is lactose-free and great muscle anti-inflammatory, also helping clean the liver, kidneys and pancreas. ALPIMILK is a whole natural product with no artificial additives or flavors.
Directions: Blend or stir 2 tablespoons in 8oz of water twice a day before breakfast and before dinner. Keep this product always sealed in a cool place.    ALPIMILK es alpiste en polvo listo para preparar leche de alpiste. ALPIMILK provee más proteínas que la leche de vaca, sin lactosa y es efectivo como antiflamatorio muscular. Ayuda a limpiar los riñones, el hígado y el páncreas, por lo que es recomendado para personas diabéticas. ALPIMILK es un producto totalmente natural, sin saborizantes artificiales o aditivos químicos. 
Instrucciones: Mezcle o revuelva, 2 cucharadas en 8oz de agua dos veces al día. Bebiendolo antes del desayuno y antes de la cena. Mantener el producto sellado en un lugar fresco.  Mujeres embarazadas deben de consultar a un profesional antes de consumo del producto.
Pregnant or lactating women should consult a health professional before using this product.